Handleiding Express Burn
Brand je Flac bestanden rechtstreeks op een cd
Brand je flac bestanden zonder te converteren direct op een cd zonder moeilijke toestanden en instellingen. Gewoon in een paar muisklikken van flac bestanden naar een audio cd. Je kunt de laatste versie van Express Burn downloaden uit ons forum.
Na het downloaden is dubbelklikken op het zojuist gedownloade burnsetup.exe voldoende om de installatie te staren.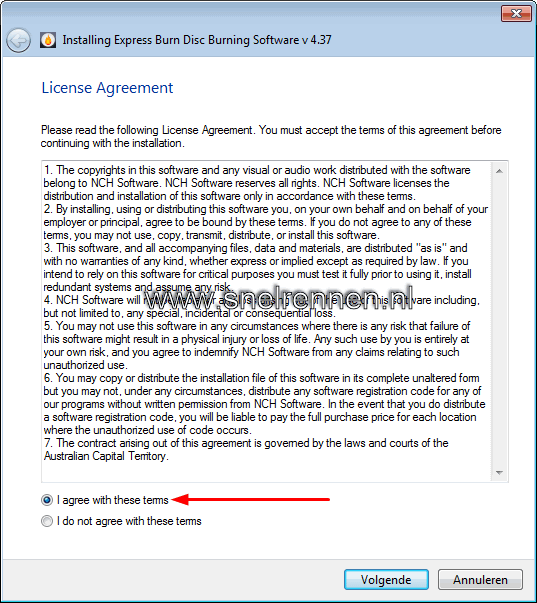 Even een vinkje zetten dat je de overeenkomst accepteert en dan snel door door op de volgende knop te drukken.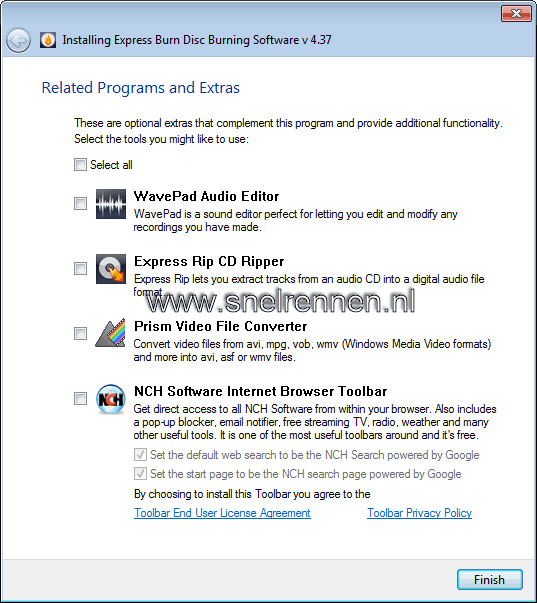 Hier kun je opgeven welke programma's je eventueel nog meer geïnstalleerd wilt hebben. Als je er verder nog meer interessante dingen tussen ziet staan vink je maar alles wat je hebben wilt. Vervolgens druk je op finish om de installatie te starten.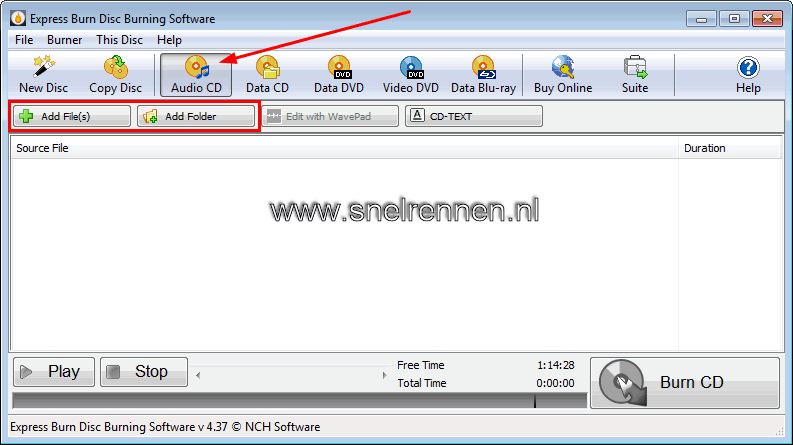 Dan start na de installatie Express Burn op en zie je bovenstaand venster verschijnen. Eerst maar eens even een lege cd in de brander stoppen. Druk dan even links bovenin het menu op burner en selecteer de brander die je wilt gebruiken. Express Burn zal dan de vrije tijd die je op de cd hebt aangeven.
Dan selecteren we audio cd als dat nog niet was gebeurd. Vervolgens kun je met de knoppen add file losse bestanden gaan toevoegen of met de knop add folder meteen een hele map. Wel zo makkelijk dus sla de bestanden die je wilt gaan branden in een map op.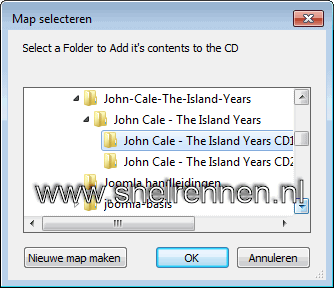 Wij hebben dus op de add folder knop gedrukt en zoeken dan de map op met flac bestanden die we bij Newzbin tegenkwamen en gedownload hebben met Alt.Binz.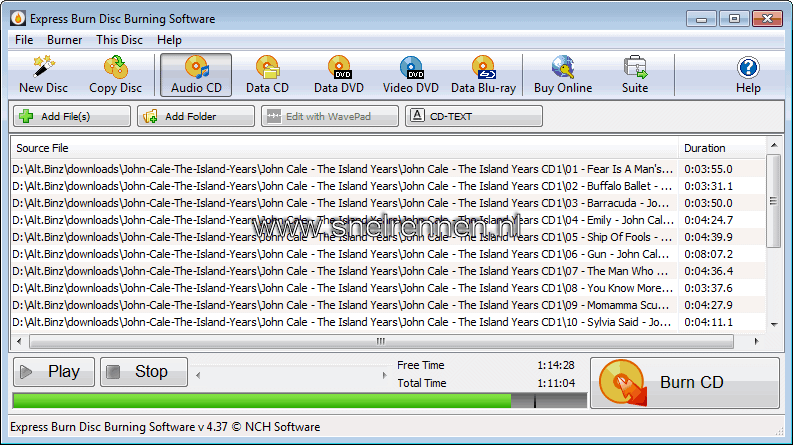 De groene balk onderin het scherm en het feit dat deze niet rood is geworden aan het eind geeft duidelijk aan dat we niet teveel muziek op een cd proberen te krijgen. Zoals je kan zien hebben we nog ruim tijd over op onze cd. Indien je hier overheen gaat wordt de groene balk rood, verwijder in dat geval een nummer totdat deze weer groen is en je kunt gaan branden.
Als het allemaal op de cd past druk je op de grote Burn CD knop.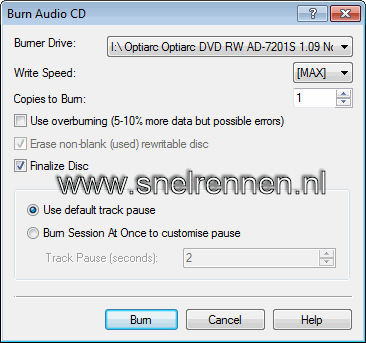 Hier moet je nog even contoleren of alles goed staat ingesteld, brandsnelheid en aantal exemplaren. Controleer of finalize disc is aangevinkt anders worden je gebrande cd's niet afgesloten en zijn ze dus ook niet afspeelbaar.Als het naar wens is ingesteld druk je op burn knop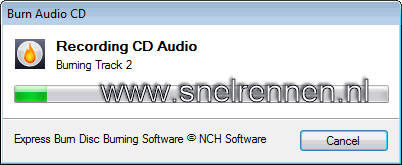 En je cd wordt gebrand. Makkelijker kan het niet.
Mocht je nog problemen, vragen of tips hebben kun je daar altijd in het forum mee terecht. Succes ermee!
Comments
No comments yet. Be the first!
Er zijn 39 bezoekers online