SopCast handleiding
SopCast downloaden en installeren
SopCast is een gratis programma waarmee je via het internet televisie, films en sport (voetbal) kunt kijken. SoP is de afkorting voor streaming over P2P. SopCast maakt het door zijn peer-to-peer technologie mogelijk dat heel veel mensen tegelijk kunnen kijken naar video streams. Terwijl je kijkt verstuur je de audio en video ook meteen weer door naar anderen op die manier kunnen duizenden gebruikers tegelijk genieten van de streams. Er zijn een groot aantal voetbal en sport zenders op het internet te vinden dus het moet wel vreemd lopen wil datgene wat jij wilt bekijken niet te vinden zou zijn.
Het begint natuurlijk met het downloaden van de laatste versie van SopCast. In ons download gedeelte hebben we de volgende versies voor je in de aanbieding:
Na het downloaden pak het het gedownloade SpoCast.zip uit met bijvoorbeeld WinRar en start je de (Windows) installatie door op Setup-SopCast-4.2.0-2016-5-26.exe te dubbelklikken.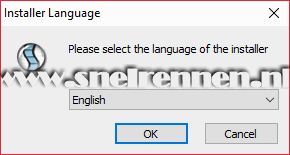 Als je een installatie taal voor SopCast moet selecteren kies je gewoon voor English.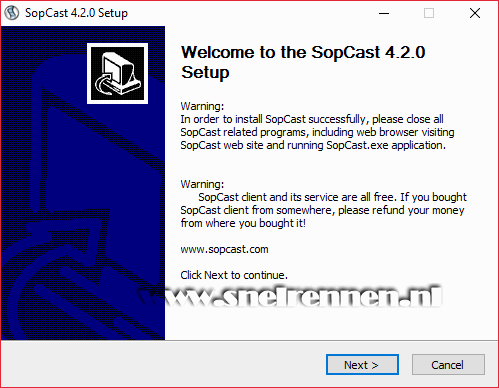 Zorg er voor dat je webbrowser(s) afgesloten zijn voordat je op de "Next" knop drukt.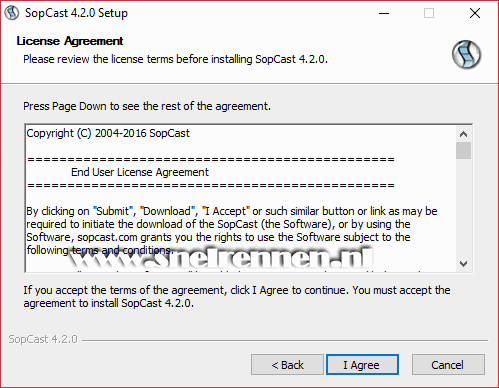 Geen keus hier, accepteren of afbreken. Wij willen voetbal zien en gaan natuurlijk gewoon verder door op de "I Agree" knop te drukken.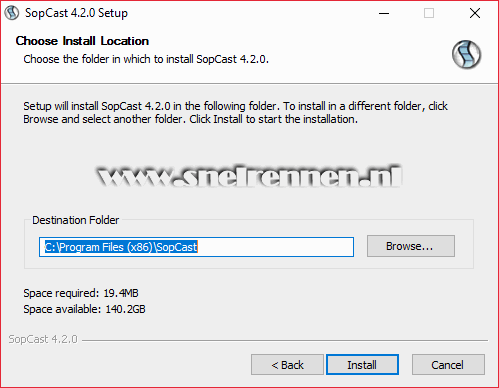 Dan kun je hier aangeven waar je wilt dat SopCast geïnstalleerd wordt. Standaard wordt het in C:/ Program Files/ geïnstalleerd en dat vinden wij prima. Als je het programma echter op een andere schijf of in een andere map geïnstalleerd wilt hebben kun je dat hier aanpassen. Als e.e.a. naar wens is druk je op de "Next" knop.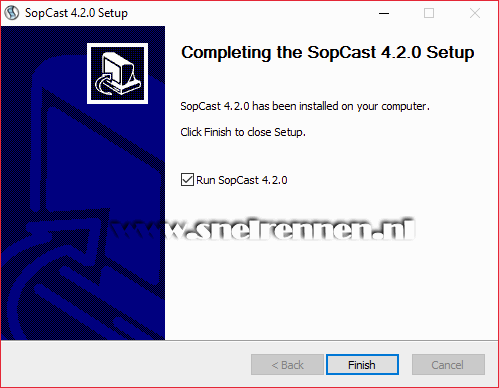 Klik nu op de "Finish" knop om de installatie af te sluiten en SopCast voor de eerste keer te starten.
Als je een melding krijgt dat de Windows firewall of een andere SpoCast blokkeert moet je deze we toestemming geven zodat SopCast verbinding kan maken. Dit is alleen nodig voor de SopCast main application. De SopCast Adver application kun je gerust blokkeren.
Op de volgende pagina gaan we controleren of SopCast straks goed gaat werken.
Comments
No comments yet. Be the first!
Menu SopCast
Er zijn 41 bezoekers online