== Archief == Handleiding GetNZB
NZB bestanden zoeken en downloaden met GetNZB
GetNZB is anders dan de "bekende" USENET provider. Je hebt namelijk helemaal geen provider nodig om het programma te gebruiken! GetNZB is in essentie bedacht en ontworpen om NZB bestanden te zoeken, vinden en te downloaden. Ook het uitpakken en eventueel repareren van beschadigde downloads gaat vol automatisch. Wanneer je ervoor kiest om een bestand met GetNZB te downloaden, zal het net zo lang verschillende bronnen voor dat bestand checken en blijven proberen totdat het alle delen vindt. En met een retentie van 2109 dagen moet het wel gek lopen wil je geen zoekresultaten vinden in je zoektocht.
Je kunt de laatste versie van GetNZB downloaden uit ons forum. Na het downloaden pak je getnzb-setup.zip uit met bijvoorbeeld WinRar. Dubbelklik vervolgens op getnzb-setup.exe om de installatie te starten.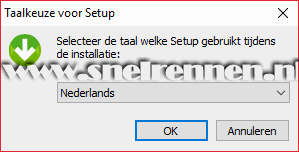 Dan kiezen we als eerste de taal welke de setup wizard gebruikt tijdens de installatie en gaan verder met de "Ok" knop.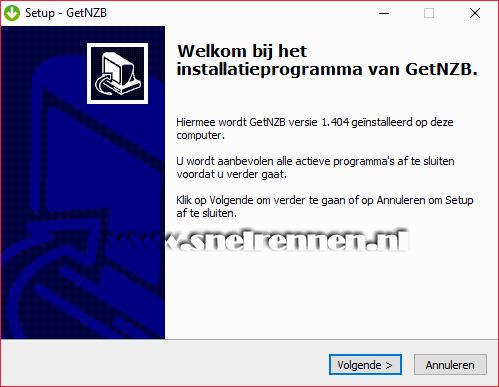 Even checken of we de laatste versie] hebben, dat is op dit moment 1.404 en dan door met de "Volgende" knop.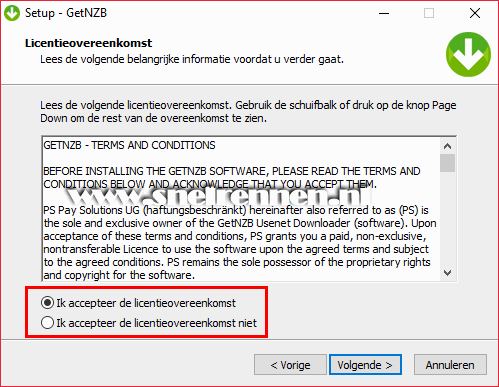 Dan de licentieovereenkomst, zet een vinkje bij ik accepteer de licentieovereenkomst om weer verder te kunnen gaan met de installatie.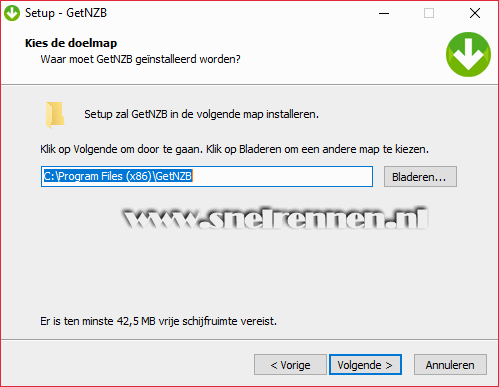 Standaard wordt GetNZB in de map C:\Program Files (x86)\GetNZB\ geïnstalleerd. Als je het programma echter in een andere map of op een andere schijf wilt installeren kun je dat hier aanpassen. Druk daarvoor op de bladeren knop. Wij houden in deze handleiding de standaard installatie locatie aan.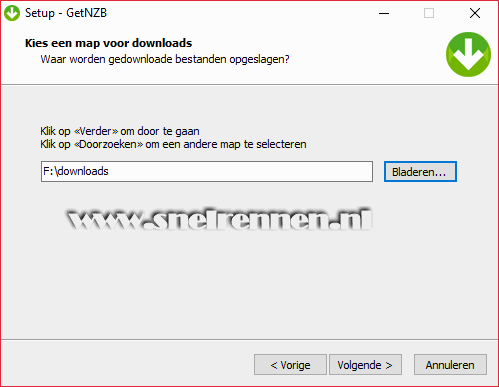 Dan een niet onbelangrijke instelling, hier moet je de map opgeven waar je downloads worden opgeslagen. Klik op de bladeren knop om een map op te zoeken en te selecteren. Dit is ook later te veranderen of aan te passen. Dan weer verder met de "Volgende" knop.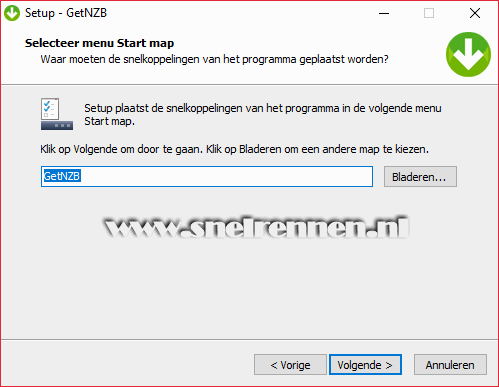 De snelkoppelingen van GetNZB houden we lekker in de GetNZB map.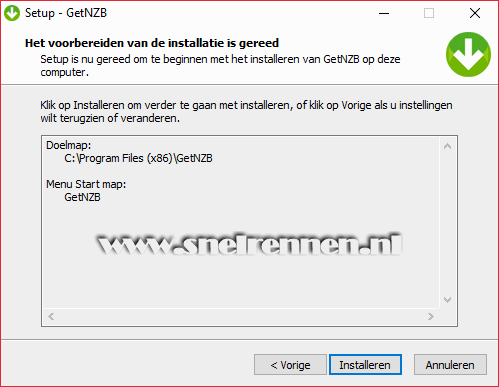 Het voorbereiden van de installatie is gereed, controleer deze instellingen en pas het eventueel aan door met de vorige knop terug te gaan. Als alles naar wens staat druk je op de installeren knop.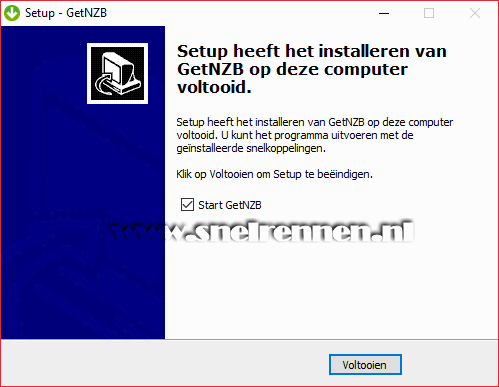 En de installatie is gereed. Zet een vinkje bij start GetNZB als die er niet staat en druk op de voltooien knop. Op de volgende pagina van deze handleiding gaan we eerst ons gratis of premium lidmaatschap bij GetNZB in orde maken.
Comments
No comments yet. Be the first!
Menu GetNZB
Er zijn 28 bezoekers online