Handleiding Synology als automatische NZB downloader
DiskStation Manager updaten naar de laatste versie
Synology DSM is de beheersoftware die op diverse NAS producten van het bedrijf draait. De Disk, Cube en Rack Stations bieden meer dan alleen extra opslagruimte. Zo kunnen ook back-ups van alle cliënten op het netwerk worden gemaakt en kunnen bestanden via http, ftp, bittorrent, usenet en eMule worden gedownload, zodat bijvoorbeeld de energie gulzige pc's 's nachts uit kunnen, terwijl de download gewoon binnenkomt. Verder kunnen via de ingebouwde iTunes-server audio- en videobestanden over het netwerk worden gestreamd, kan met behulp van PHP en MySQL een dynamische website worden gehost en kan het apparaat als printserver fungeren.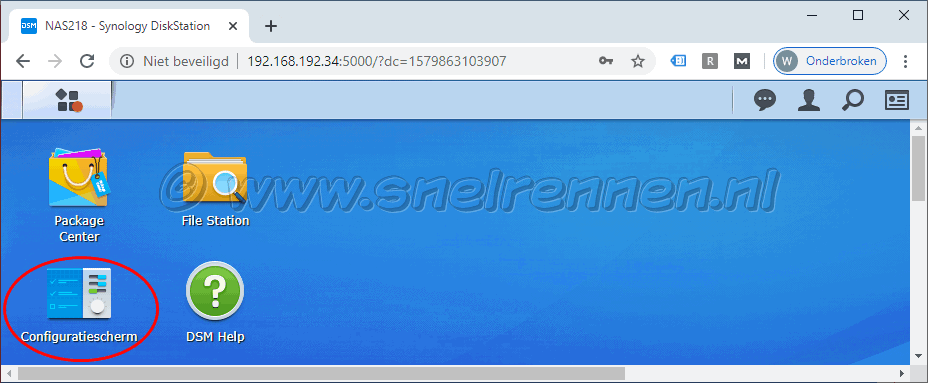 Als je eenmaal bent ingelogd in de DiskStation Manager (in het vervolg DSM genoemd) zal je bovenstaand venster of soortgelijk zien, afhankelijk van de DSM versie die op dat moment draait op het apparaat en de browser die je gebruikt. Klik op het configuratie scherm icoon om het configuratie scherm te openen.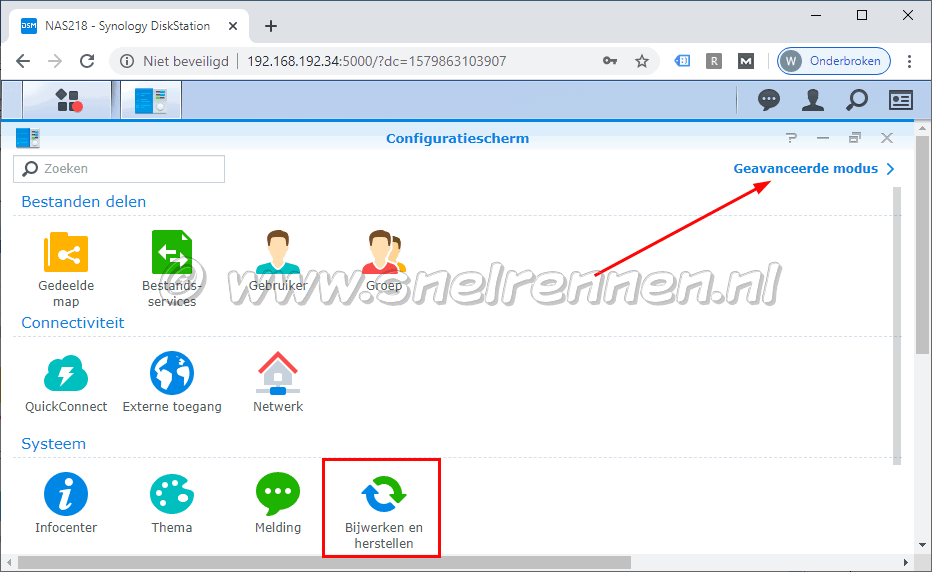 We komen dan in het configuratie menu, rechtsboven in het scherm kun je kiezen of je het configuratie menu in de basis of geavanceerde weergave wil laten tonen. Dubbelklik nu op bijwerken en herstellen. Let op, de naam kan ook hier weer iets afwijken in geval van een andere DSM versie maar zal nooit heel veel verschillen.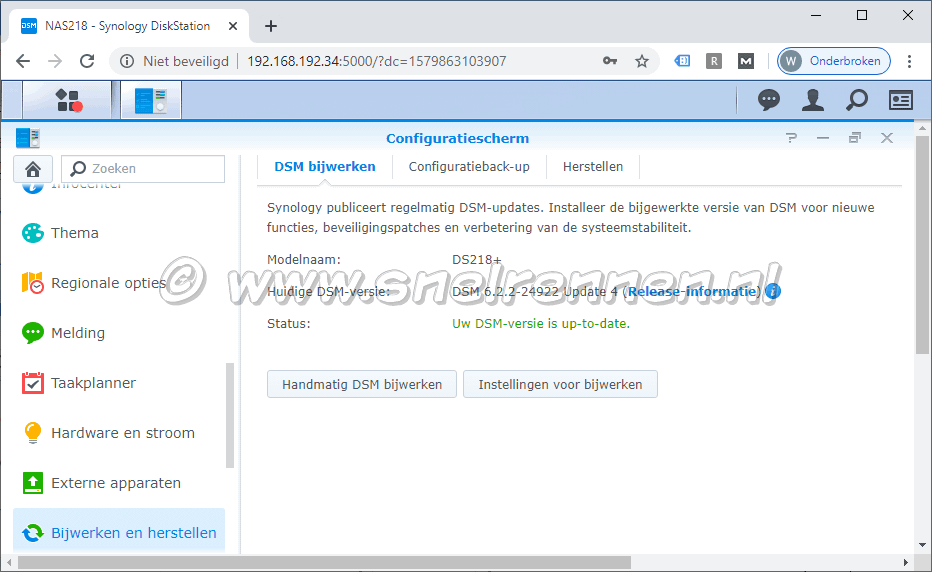 Er wordt gecontroleerd of je de laatste versie van DSM geïnstalleerd hebt en of dat er updates zijn. In ons geval is er dus geen update, onze NAS is helemaal up to date en operationeel en we kunnen rustig verder gaan met het inrichten om er een vol automatische NZB downloader van te maken. Daarvoor gaan we op de volgende pagina van deze handleiding de NAS eerst voorzien van een vast IP adres!
Met vragen en opmerkingen kun je altijd in ons forum terecht of je gebruikt het onderstaand formulier!
Comments
No comments yet. Be the first!
Menu Synology NAS
Er zijn 20 bezoekers online