Handleiding Synology als automatische NZB downloader
Gedeelde mappen maken met de DiskStation Manager
Dan gaan we nu eerst de benodigde gedeelde mappen aanmaken. In dit voorbeeld maken we de map Downloads aan waar later alle programma's en tijdelijke mappen onder komen te hangen. En we maken nu direct de mappen aan voor onze categorieën.
Downloads
Films
TV-Series
Muziek
De keuze van deze map namen is duidelijk en makkelijk te onthouden, in één oogopslag zie je wat voor soort bestanden zich in deze mappen zouden kunnen bevinden. Als jij andere benamingen wilt gebruiken is dat prima, zorg alleen dat het voor jezelf en eventuele andere gebruikers van de bestanden net zo makkelijk en logisch is als voor jezelf. Zaken simpel houden is ook en kunst. Onthoud in ieder geval de namen die je verzint, let ook op hoofdletters e.d.!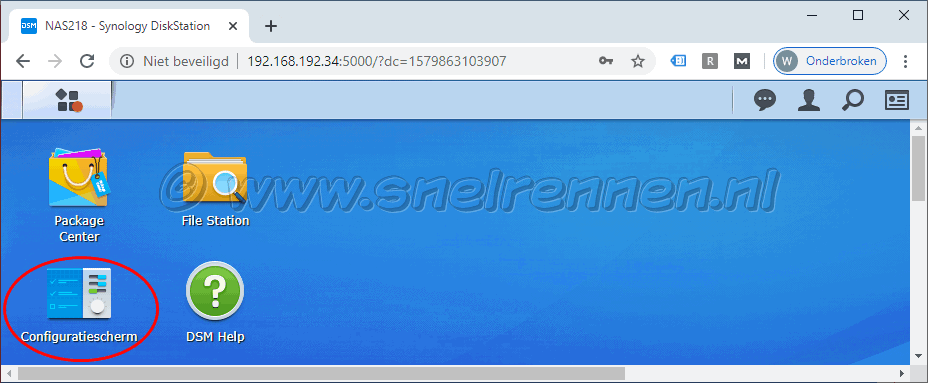 Weer ingelogd in het DSM openen we nogmaals het configuratie scherm.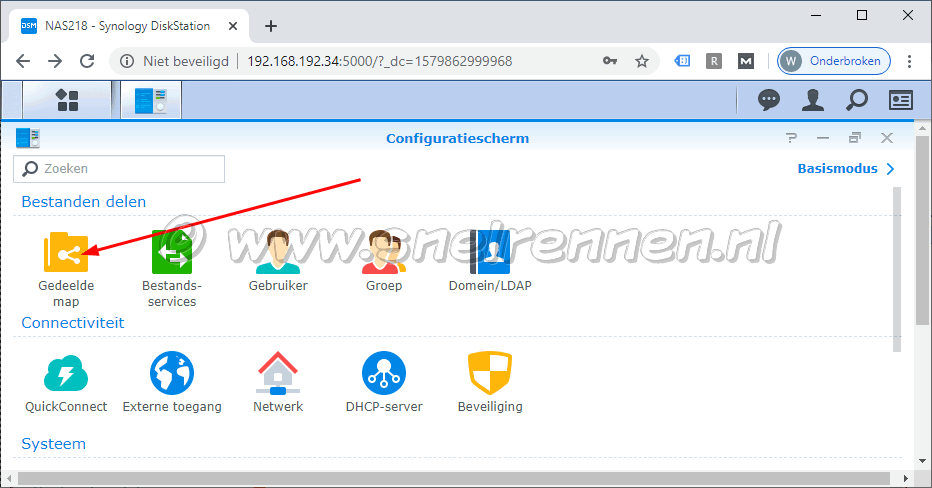 En in het configuratie scherm gaan we onder "Bestanden delen" naar "Gedeelde map" toe, ook hier weer even dubbelklikken op het icoon.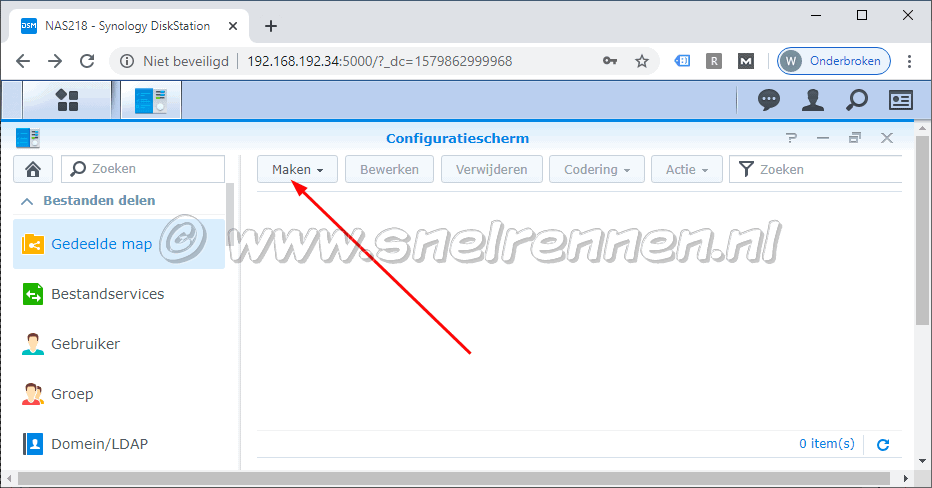 Je bent dan in het configuratie scherm op het tabblad gedeelde mappen. Klik met de muis op de knop "Maken" bovenaan het venster.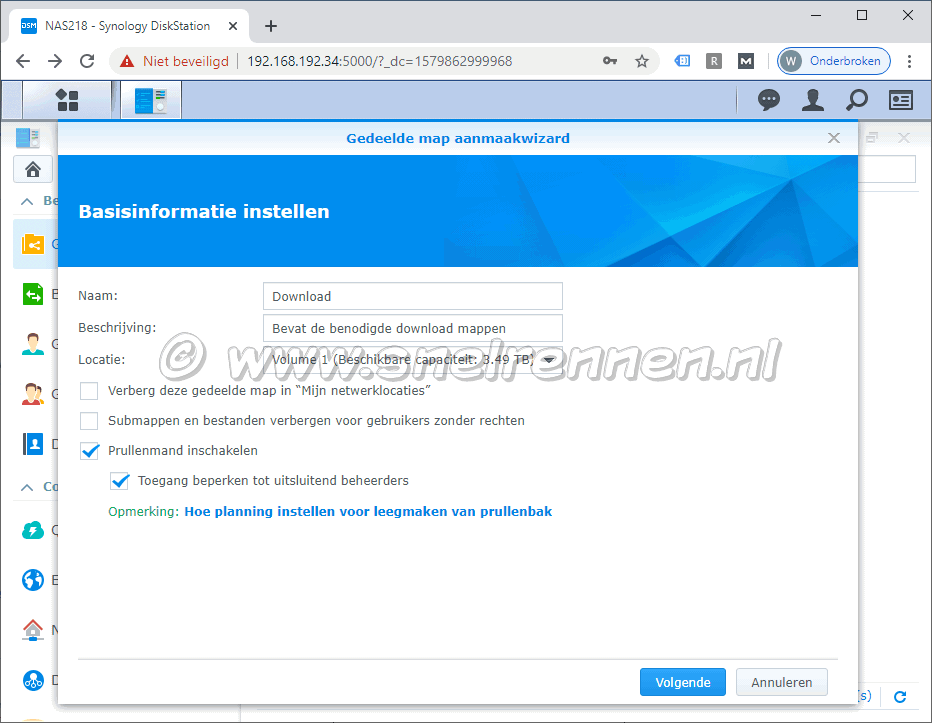 Achter naam type je in het daarvoor bestemde vak de naam van je nieuwe map in, in ons geval dus Download en daaronder in het vak beschrijving kun je eventueel nog wat aanvullende informatie kwijt als dat je zou helpen om het overzichtelijk te houden. Je kunt hier nog een aantal opties aanvinken, wij kiezen ervoor om de mappen en bestanden te verbergen voor gebruikers zonder machtigingen. Waarom laten zien waar ze toch niet bij mogen en kunnen. Als de naam en beschrijving naar wens zijn druk je op de "OK" knop rechts onderin het venster. Maak vervolgens ook op deze manier de mappen Films, TV-Series en Muziek aan.
De machtigingen (rechten) voor de lokale gebruikers en groepen slaan we in deze handleiding over. Dit komt bij de verschillende programma's die we gaan gebruiken op onze NAS aan de orde.
De volgende stap in deze handleiding is het aanmaken van de overige benodigde sub mappen. Sub mappen worden niet op deze manier aangemaakt maar met "File Station", zie dat maar als de Windows verkenner van het DSM. Met vragen en opmerkingen kun je altijd in ons forum terecht of je gebruikt het onderstaand formulier!
Comments
No comments yet. Be the first!
Menu Synology NAS
Er zijn 29 bezoekers online