Handleiding Synology als automatische NZB downloader
Pakketbronnen toevoegen aan het Package Center
Sinds versie DSM3.2 is het mogelijk om zogenaamde pakketbronnen toe te voegen aan het Package Center. Hierdoor wordt het mogelijk om 3rd party applicaties (dus applicaties die niet door Synology ontwikkeld of ondersteund worden) te installeren via het Package Center. In ons geval hebben we een paar van dit soort pakketbronnen nodig om alle programma's vanuit het DSM te kunnen installeren en bedienen. We kunnen het dus zonder root toegang en de daarvoor benodigde "technische" kennis af en dat is prettig want als het ons lukt moet jij het ook voor elkaar kunnen krijgen!.
En bijkomend voordeel is dat het updaten van de applicaties ook veel eenvoudiger gaat. Dat is dan gewoon een klik op de "Bijwerken" knop.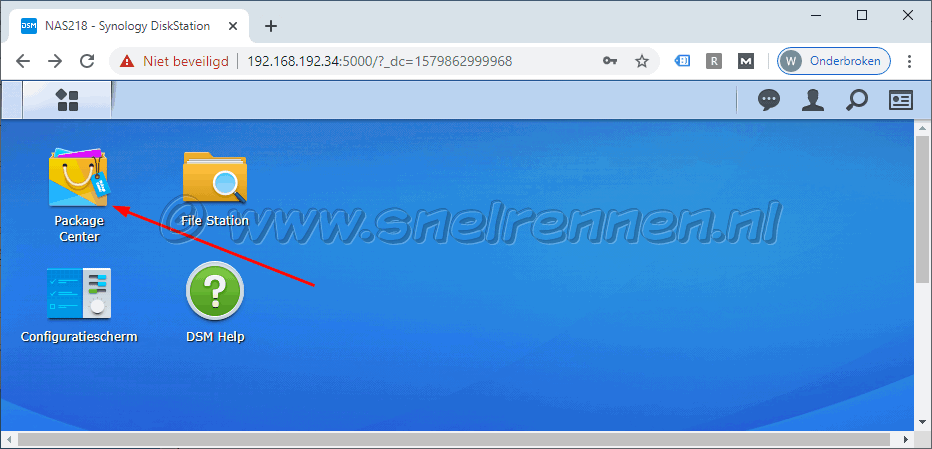 Even dubbelklikken op de package center snelkoppeling zorgt ervoor dat het package center opent.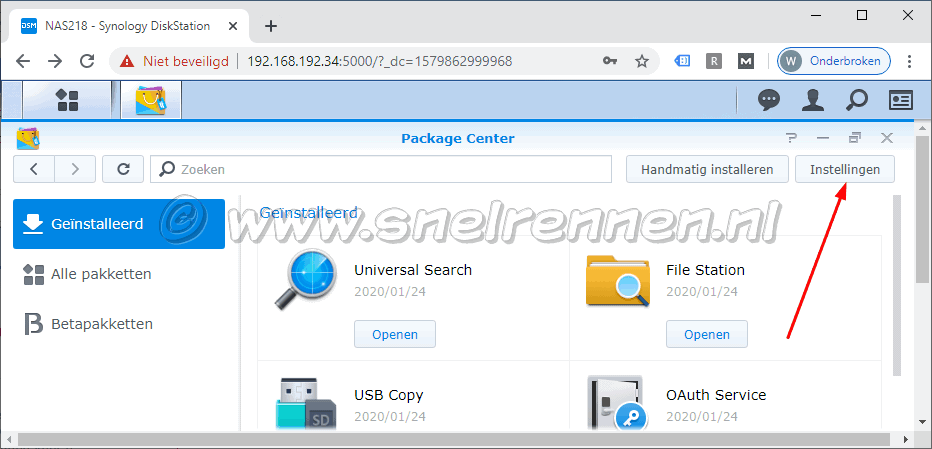 Dan ga je in het package center scherm via de knoppen bovenin het venster naar het "Instellingen" menu.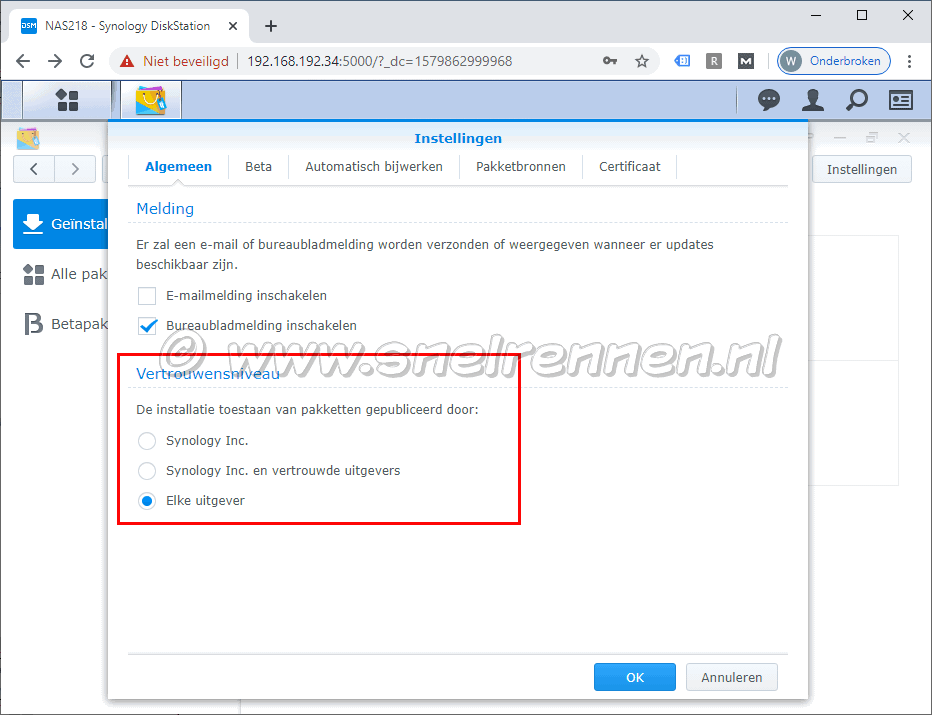 Dan komen we op het tabblad algemeen. Onder vertrouwensniveau moet je even een vinkje zetten bij "Elke uitgever". Dit zorgt ervoor dat pakketten van andere uitgevers ook getoond worden in het overzicht en dus te installeren zijn. Even omlaag scrollen en bevestigen met de "OK" knop!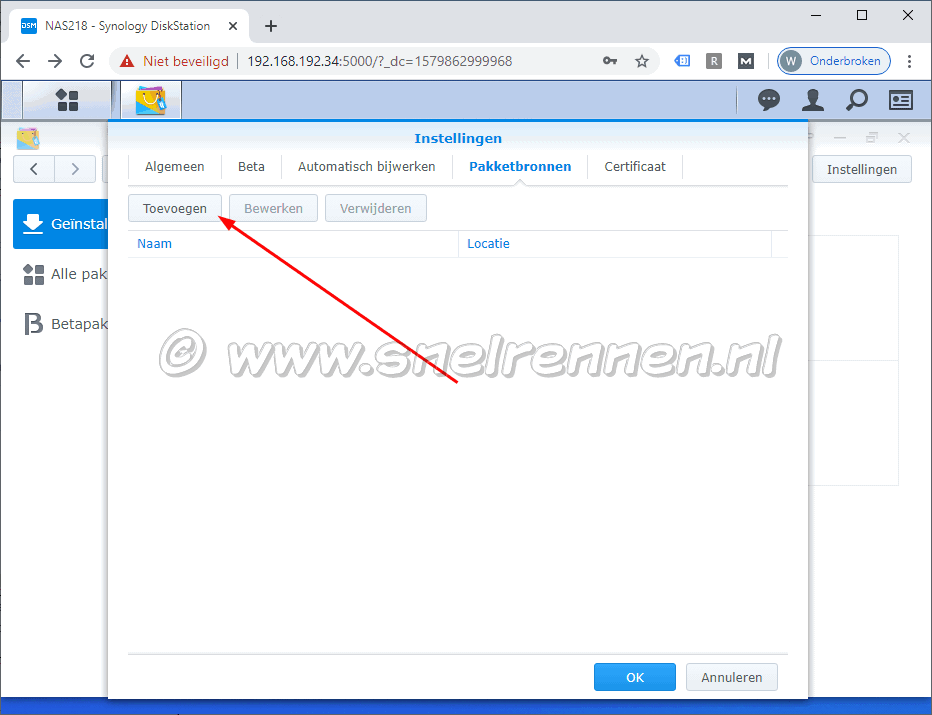 Omdat de programma's die we nodig hebben niet in het standaard pakket van het package center zitten maar in het pakket van de Synocommunity en Nzbusenet moeten we deze eerst toevoegen aan het package center. Ga in het instellingen scherm naar het tabblad pakketbronnen (ook wel "Repository" genoemd) en kies vervolgens voor toevoegen.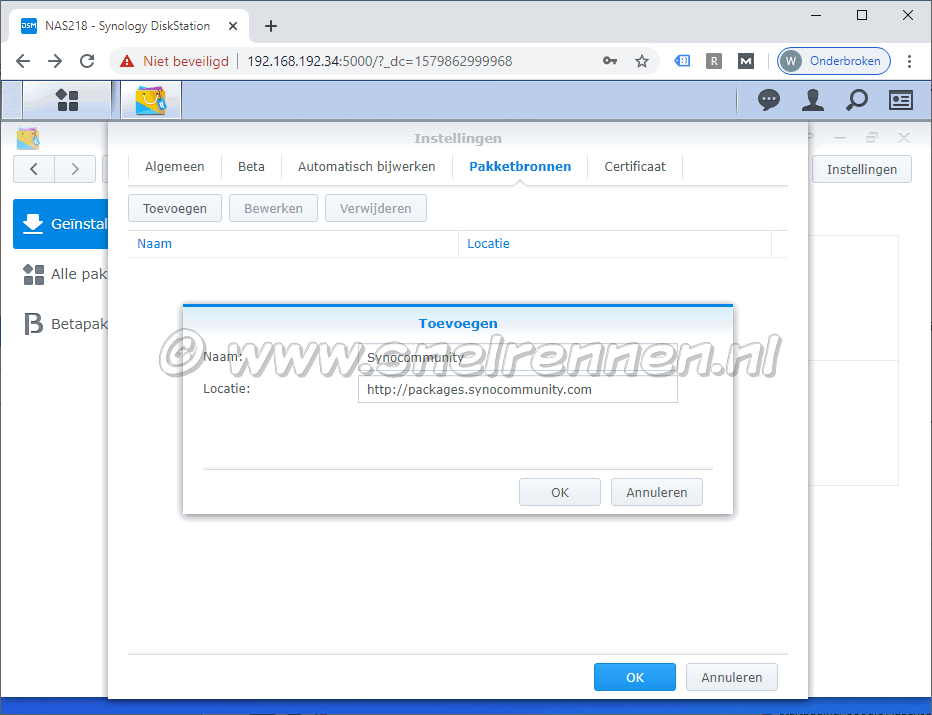 Dan geef je als naam Synocommunity op en de locatie is http://packages.synocommunity.com. Bevestigen met de "OK" knop. En doe nogmaals hetzelfde voor Nzbusenet als naam en locatie http://synology.nzbusenet.com.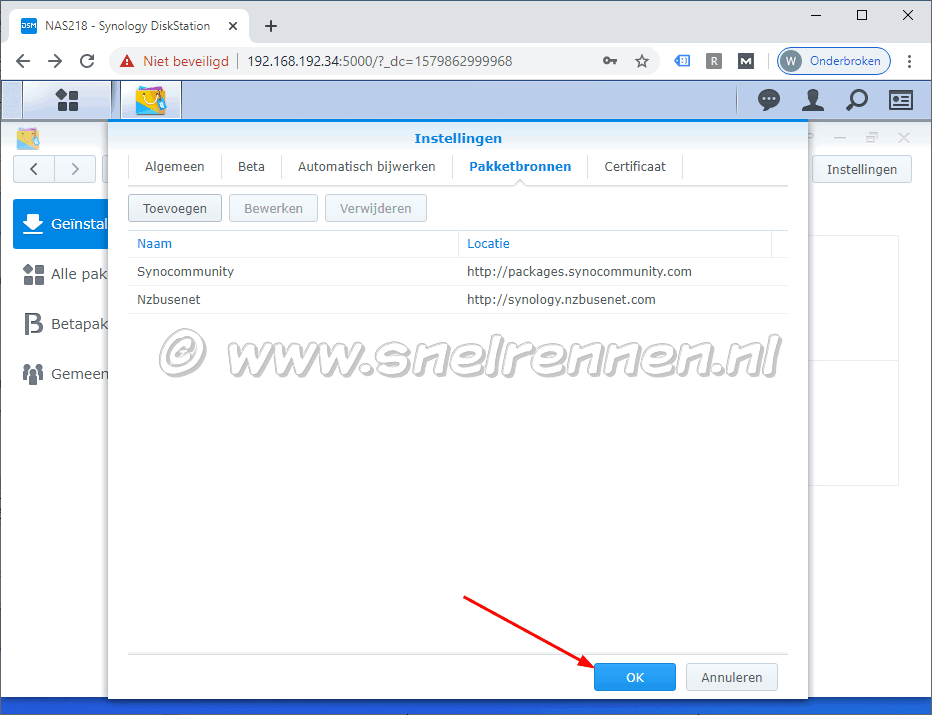 En zo al het eruit zien nadat je de pakketbronnen hebt toegevoegd. Scrol weer omlaag en we gaan weer verder met de ok knop.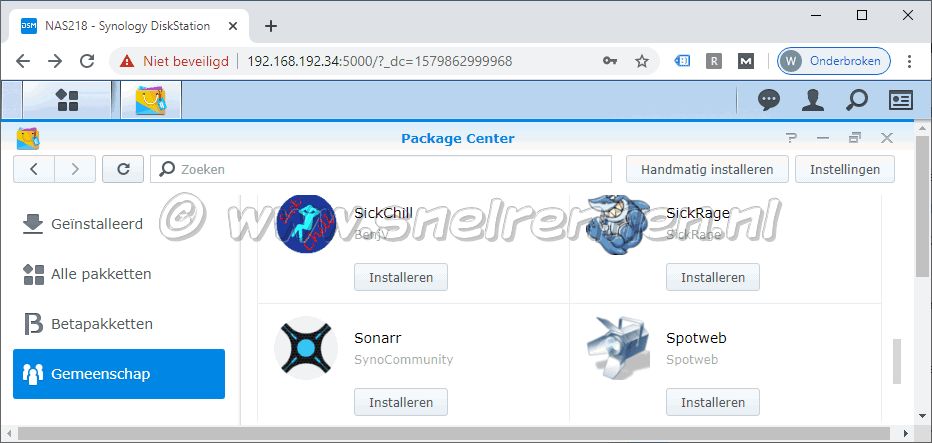 Als je dan even het scherm ververst of vernieuwd zie je dat je aan de linkerkant in het package center scherm er een tabblad bij gekregen, namelijk gemeenschap. Selecteer deze en je ziet een overzicht van de "nieuwe" programma's die zijn toegevoegd aan het package center.
De één na laatste stap van onze voorbereiding is het de benodigde "hulp" applicaties op onze NAS installeren.
Met vragen en opmerkingen kun je altijd in ons forum terecht of je gebruikt het onderstaand formulier!
Comments
No comments yet. Be the first!
Menu Synology NAS
Er zijn 26 bezoekers online